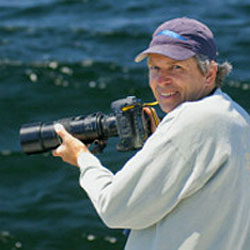 Adult Contest Winner: Bernardo Alps
Our first Blue-Banded Pelican Sighting Contest has come to a close. Thanks to everyone who participated and helped us gather more information by reporting a Blue-Banded Pelican. International Bird Rescue is one of the few wildlife rehabilitation organizations that incorporates post-release evaluation as part of our rehabilitation program. To better track Brown Pelicans and gather more information about them after release, we began placing highly visible plastic blue bands on their legs in 2009.
Our contest began on November 2, 2012 and ended on January 2, 2013. During this time 116 Blue Banded Pelicans were seen in the wild and reported. Since the program began, approximately 1,050 rehabilitated brown pelicans have received blue bands and to date, 403 individual sightings have been reported.
Our contest was a great success! The adult category winner — the individual who has spotted the most blue-banded Brown Pelicans, has won a pair of Eagle Optics 8X42 Ranger ED Binoculars generously donated by Eagle Optics and will also receive an honorary International Bird Rescue Pelican Partnership, which includes a tour of one of our California wildlife care centers and a pelican release experience.
Our adult category winner is…Bernardo Alps! Bernardo Alps' passion for marine mammals and seabirds takes him on or near the ocean at every opportunity. He is a Seabird Field Technician for PRBO Conservation Science, conducting seabird and marine mammal foraging studies along the Palos Verdes Peninsula, and a Research Associate with the Cabrillo Marine Aquarium, conducting bird surveys at Cabrillo Beach. He lives in San Pedro with his wife Diane, their pets.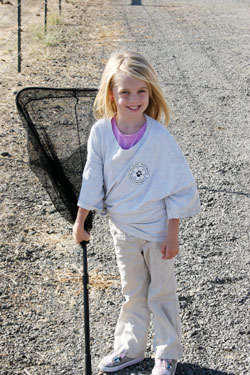 Youth Contest Winner: Kaia Barth
Bernardo is an avid wildlife photographer and writer and social media consultant. Some of his work can be seen at photocetus.com. He loves to share his passion for the environment and does so as a volunteer naturalist with the Cabrillo Whalewatch program and on various whale watching and birding trips. He also volunteers with animal care at the Marine Mammal Care Center at Fort MacArthur.
Bernardo likes to contribute opportunistic wildlife sighting data. He is an avid user of eBird, contributes ID photos of cetaceans to various catalogs and reports tagged and banded birds whenever possible. He also often delivers many oiled and injured birds to International Bird Rescue and other rescue facilities. Bernardo's favorite bird is the Brown Pelican.
The youth winner (18 and under) who has spotted the most banded Brown Pelicans wins a pair of Eagle Optics 8X42 Shrike Binoculars also donated by Eagle Optics. This individual and their family also become honorary Pelican Partners and get a private tour and release of their banded pelican.
Our youth contest winner is … Kaia Barth! Kaia and her mother, Deanna, have spotted many pelicans and rescued many in need of care. International Bird Rescue is very grateful for their efforts. Kaia has helped her mom pick up fishing line and trash at local beaches and has gone on several rescues with her. Kaia was recently presented with a Certificate of Recognition by WildRescue.
Congratulations to both of our contest winners!
The top three Blue-Banded Pelican photo submissions for 2012 have also been determined. The first, second and third place prize winners will each receive an International Bird Rescue T-shirt and a copy of the award-winning HBO documentary Saving Pelican 895, which chronicled our work in the 2010 Deepwater Horizon oil spill in the Gulf of Mexico. Winning photographs are posted on our website and will be included in our online pelican yearbook that will be launched this year.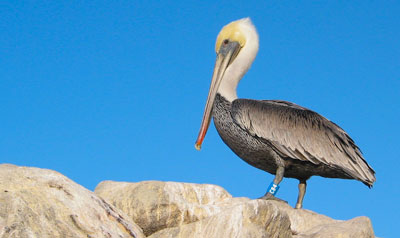 Photo Contest 1st Place Winner: Deanna Barth
First Placeis awarded to Deanna Barth for her photo of Pelican C84
Second Place is awarded to Dave Weeshoff for his photo of Pelican S11
Third Place is awarded to Julie Matsuura for her photo of Pelican T36
See all the winning photos here
Congratulations to all our photo contest winners and contributors!
While this contest has ended, reporting and compiling data on these incredible birds is ongoing at International Bird Rescue. Keep your eyes open for a pelican with a blue band on its leg and let us know when and where you see one! Also, please check our website, blog, Twitter, and Facebook pages often for updates on sightings, current information and upcoming details for our next contest.